Shopping Cart
Your Cart is Empty
Thank you for your business!
You should be receiving an order confirmation from Paypal shortly.
Exit Shopping Cart
Handy wheel chock
is "included" with
each RED VIPER
POSITIONER
Acts as a Brake on dolly.
Prevents tire from sliding off
dolly while positioning.
Works great! Makes
sliding & moving
your Airplane,
Boat,etc. a piece of
cake!!

They're a Boat Trailer Mover or Airplane Mover. Trailer Dolly or Positioner.
Boat Dolly Airplane Dolly
Frees up Airplane Hangar space or Frees up Boat Storage space
Move around heavy equipment "360 degrees". Just roll your boat trailer or airplane tires onto our USA built dollies and push,pivot,slide into any position needed.
Low riding steel built frame only rises 1/2 inch off the ground. Each dolly system holds up to 2000 pounds and can handle many sizes of tire widths easily.
Our casters are built super heavy duty. Wheel chock included for dolly/tire stability. (Optional accessory) toggle clamps to manage stability of dolly when mounting/dismounting.
Built strong in the USA to last.
Try them out positioning & moving Boat Trailers,Small Airplanes and in your Warehouse
(ex. to move around heavy crates,boxes,equipment). Free's up more space for storage,etc. Works great in those tight spots.
Slide Boat Trailers, Small Airplanes into Position fast & easily.
ALSO currently used for moving around heavy equipment in warehouses & factories. Works quicker than a traditional forklift. Just place object onto our dolly system and slide it around 360 degrees. Will hold up to 2000 pounds per dolly.
The RED VIPER POSITIONERS are NOT designed to be used on an incline surface OR over speed bumps on the ground surface. They are TOO low off the ground to handle such things.
Move an airplane around in the hangar to free up more space
for yourself.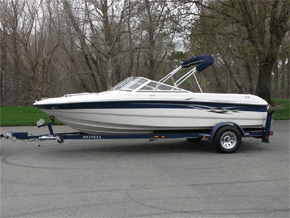 Move a boat & trailer around 360 degrees in the garage,showroom or storage area. Frees up more space for yourself. EVEN works great on trailers with "tandem" tires.
/